ประกาศจัดงาน Phuket SANDBOX Virtual Mart ระหว่างวันที่ 31 สิงหาคม – 1 กันยายน 2564 โดยวัตถุประสงค์เพื่อให้ผู้ประกอบการได้แลกเปลี่ยนข้อมูลข่าวสารเกี่ยวกับการท่องเที่ยวผ่านทางช่องทางออนไลน์ โดยจะแบ่งออกเป็น 3 ช่วงเวลาดังนี้
— Tuesday 31 August : Europe and the Middle East เวลา 14:50-18:30hrs (เวลาประเทศไทย)
— Wednesday 01 September : Russia and CIS เวลา 13:50-17:30hrs (เวลาประเทศไทย)
— Wednesday 01 September : The Americas เวลา 23:50-03:30hrs (เวลาประเทศไทย)
– หน่วยงานที่มีสิทธิ์เข้าร่วมงานต้องเป็นสมาชิกสมาคมธุรกิจการท่องเที่ยวจังหวัดภูเก็ต ได้รับตราสัญญาลักษณ์ SHA Plus และ มีใบอนุญาตประกอบธุรกิจ
****รับจำนวนจำกัด 40 หน่วยงาน (First Come First Serve)****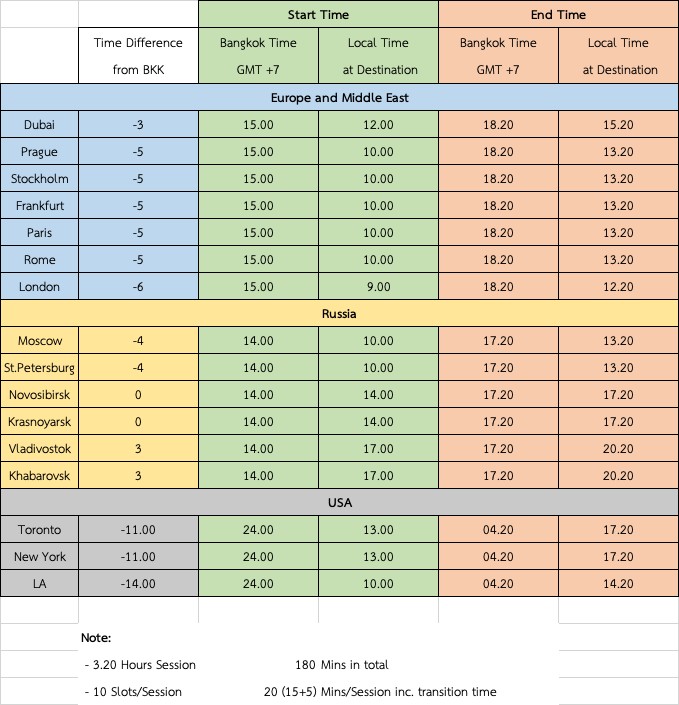 On the 31 August – 01 September 2021
The Tourism Authority of Thailand in association with the Phuket Tourist Association will hold the Phuket Sandbox Virtual Mart.
Details are as follows:
– Three separate sessions :
— Tuesday 31 August : Europe and the Middle East at 14:50-18:30hrs (BKK Time)
— Wednesday 01 September : Russia and CIS at 13:50-17:30hrs (BKK Time)
— Wednesday 01 September : The Americas at 23:50-03:30hrs (BKK Time)
– Re-scheduled appointments (PSA) is required for all participants.
– "Seller" registration is open ONLY to PTA members with SHA Plus certification
– Applications are open for the 13-19 August 2021
Remarks:
– TAT reserves the right to re-allocate the quota of each session.
– TAT will send a confirmation email to those who are shortlisted within Friday 20 August 2021.
– Registration is on a first come first serve basis and each session is limited to 40 participants.